Open gov, local gov
From participatory budgeting in Porto Alegre to social audits in Andra Pradesh to tracking snow ploughs in Chicago,  many of the most iconic examples of open government innovation have been created not by national governments, but by cities, states or provinces.  This is perhaps not surprising, since local authorities are often responsible for the tangible public services, from road maintenance to education, and sanitation to policing, that form the most immediate relationships between government and citizens.
International standards, such as Article 19 of the International  Covenant on  Civil  and  Political Rights  make clear that the responsibility to uphold the right to freedom of expression and of information applies to all levels of government. The United Nations Convention against Corruption states that local officials must  adhere to the same standards of conduct as other public officials. The Dar es Salaam Declaration on Budget Transparency, Accountability and Participation is directed at 'all governments at the national and subnational levels'.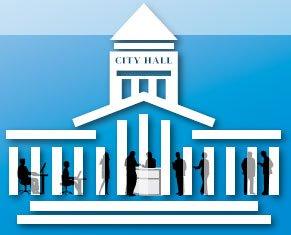 However in practice, moves towards more openness in government often advance at an uneven pace. In some places, city and state governments have led the way. For example São Paulo City Council set up its open data portal in 2012, before the Brazilian Federal Government. In other cases national governments put in place laws to cascade open government requirements to the local level. For example in the Philippines the 'Full Disclosure Policy' requires local government units to publish financial and procurement information on their websites. The national government provides a Seal of Good Housekeeping and funding awards to local government units that demonstrate full compliance.
The critical challenges facing rapidly growing cities are a powerful driver for innovation in government. Many municipal authorities see the potential of technology-enabled smart city innovations; using sensors and data to improve transport, emergency services, buildings, public services and utilities. These developments create opportunities to make cities more efficient and responsive to citizens, but also challenges for data privacy and accountability.
Local government and the OGP
The Open Government Partnership (OGP) is a club of nations. But it is clear that if open government commitments are only implemented at the national level they will fail to reach the majority of citizens.  Recognising this, National Action Plans increasingly include measures to mandate, encourage or support action by local government. For example the Dominican Republic's Action Plan includes a commitment on local government, while  Colombia's government has committed to work with municipalities to build open government strategies at local level. South Korea is extending its open budget commitment to municipalities, and Mexico's budget transparency commitment includes transfers of assets from the federal government to states. Ghana has made a commitment to establish guidelines for local budget participation and  the UK's second Action Plan included a commitment to issue a revised Local Authorities Data Transparency Code. Civil society in Ireland has proposed a commitment to identify and promote best practice initiatives for local government consultation, engagement and public participation.
There is currently no formal role for local governments within OGP's mechanisms of national commitments and independent reviews. However, many of the learning and experience sharing sessions of OGP meetings already include 'inspiring stories' from cities and states. At a national level, associations of local government are becoming involved in the consultative processes for development and implementation of National Action Plans, and are issuing guidance and carrying out training for their members.
Beyond the OGP, the City of Guelph in Canada has established its own open government action plan, co-produced with residents and businesses. They are developing a five-year road map for the City's open government initiatives. Mexico City's Labaratorio Para Ciudad innovation lab hosts Open Data Days, challenges and experimental projects.
Resources and guidance
Within the Open Government Guide,  many topics are relevant to local government. Policies and standards, on  Asset Disclosure and Conflict of Interest, Budgets, Citizen engagement, Open Government Data, Public contracting, Public services, Records management,   Right to Information, and Whistleblower protection should be cascaded to local government entities as part of national action plans.  For example, national laws could establish clear parameters for sub national entities in areas such as budget transparency, while central governments could also assess and rate their own subnational governments, to enable them to learn from each other's experiences and foster subnational competition. Depending on the responsibility of different jurisdictions, many of the sector focused topics, such as Land, Environment, Police and public security and Construction are also relevant to local authorities.
Institutional structures, responsibilities, powers and characteristics of decentralized institutions vary considerably between countries, making it difficult to set common global standards. However guidance on open government issues is increasingly being tailored to local government:
Transparency International  provides a review an d recommendations on asset disclosure and conflict of interest rules at a local level.
The Council of Europe provides a handbook on public ethics at the local level.
City Ethics publishes resources on local government ethics programmes in the US.
The International Budget Partnership (IBP) Partnership Initiative (PI) has developed six principles to guide international efforts to improve subnational transparency
IBP published a review of local budget transparency, based on research by local institutions that have adapted the Open Budgets Index methodology to assess the transparency of cities and regions in Argentina, Brazil, Bolivia, China, Croatia, Ecuador, India, Mali, Mongolia, and Peru.
 E-democracy.org's  has compiled resources on 'local government 2.0'
The Learning Initiative on Citizen Participation and Local Governance has developed a  Charter on the Right to Participation at the Local Level.
The Sunlight Foundation in the US is looking at how Open Government standards and practices are being applied at state and city level.
And of course the Open Government Partnership and the organisations involved in it, do not have (or seek to have) a monopoly on spreading good ideas. Successful experiments often spread contagiously between cities.  Open government activists and officials engaged at the local level have also created their own networks and tools such as City Camp and opengovernment.org  in the USA. Initiatives such as TED's City 2.0 , the EU's Open Cities, the New Urban Mechanics collaboration between Boston and Philadelphia and the  UK's Future Cities Catapult  are a few of the collaborations that have sprung up to share ideas and lessons between cities pioneering new approaches. In Latin America mayors from cities in Argentina, Brazil, Chile, Colombia, Peru, Parauay, Uruguay and Venezuela signed a pact to work together to advance citizen participation, as part of the Mercociudades network.